Disabled and senior citizens in Arizona can receive monetary assistance through the Arizona Long Term Care System (ALTCS).ALTCS is Arizona's Medicaid Program joint funded by both the Federal Government and the State of Arizona.The current director of the program is Jami Snyder.  She assumed the position in 2019 and is in charge of a $14 billion state budget.  
ALTCS is a critical financial safety net for those who need long-term care.It is essential to note that ALTCS / Medicaid isn't just for the impoverished but also the "SMART."
"Smart" individuals use planning and conversion strategies to qualify for the program even when their assets or income exceed the program limits.  A Certified Medicaid Planner™, or CMP™, can design a plan using legal techniques to convert countable assets to non-countable assets. Once the countable assets are converted, then your ALTCS Application will be approved, you will be ALTCS Eligible. 
Keep in mind if you are going to seek care outside your home you must be in an ALTCS Approved Facility, Approved Group Home.  This is one of main requirements to be approved. 
These include: 
– Approved Assisted Living Facilities – Commuities
– Approved Memory Care Facilities
– Approved Nursing Home Facilities
You can meet all requirements for eligibilty and still not qualify if you're not in an Approved Provider. 
What is the differance between ALTCS and AHCCCS?
ALTCS is the Acrymin for the Arizona Long-Term Care System and AHCCCS administers the program- which stands for Arizona Health Care Cost Containment System. Once your ALTCS application is approved it's managed by one of three program managers. Current these are:
Banner Health
Mercy Care
United Health Care
The program manager plays an important role. They are the liaison between the care providers and the person receiving benefits. It's important to choose the correct program managing company. Choosing the wrong one might prevent you from moving to a different care home or community, because the new care community may not be approved by that provider.
This could cause you to have to wait to move to a new location until the next open enrollment.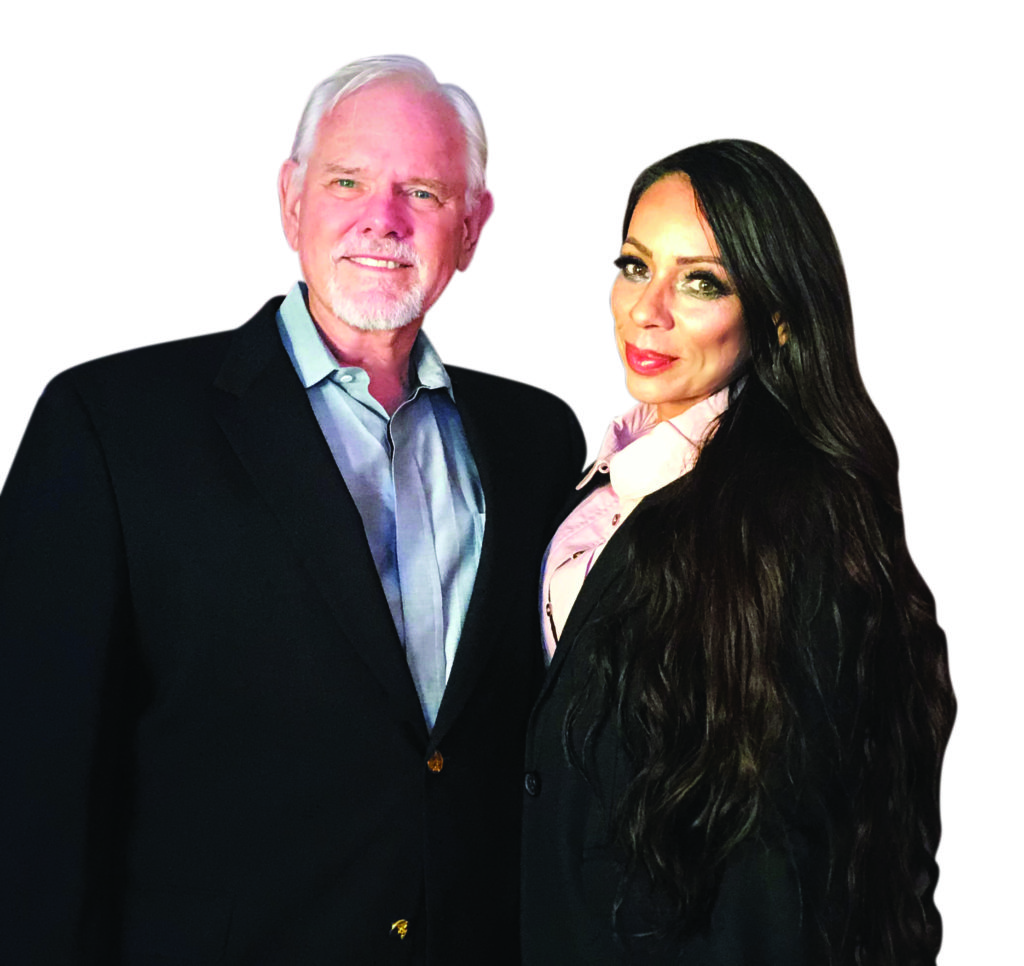 Steve Dabbs & Cecilia Dabbs
Steve Dabbs is a Certified Medicaid Planner, Certified Long Term Care Insurance Specialist, Registered Financial Consultant, Certified Estate Planner and Investment Advisor Representative. With over 35 years' experience, He is providing Medicaid Planning Services in Arizona.
A. Cecilia Dabbs, CMP, LDP is a Certified Medicaid Planner and a Legal Document Preparer.
Schedule a "FREE" Financial and Medicaid Assessment Here.
Answer: By converting a countable asset into a non-countable asset.
Why use the Funeral Trust to convert countable assets to non-countable assets to qualify? Aren't there other ways and tools?
Yes, there is, but the list is a short one. These are:
Primary Residence (upgrade a home)
Personal Property (buy needed items)
One vehicle – (buy a new car)
Burial plots
Medicaid Compliant Annuity
The difference between the ones listed above and the Funeral Trust (except the burial plot), they are associated with something you may or may not ever need. The Funeral Trust will be valuable at some point to everyone; we all pass at some point.
Think about this, when you pass, how will your loved ones pay for funeral expenses?
Few people have the resources readily available to pay for a funeral on short notice. They're forced to use savings; this could place a significant financial strain on loved ones that need to cover other expenses, including housing costs, medical bills, credit card bills, etc. Even those who have carefully planned and saved can find end‐of‐life expenses to cause financial hardship. Further, funds set aside for your funeral planning could quickly disappear if you need to pay for long‐term care.
The Funeral Trust and ALTCS.
Many people need to apply for ALTCS / Medicaid to pay for needed care. If you have assets exceeding the Medicaid qualification limits, you will need to spend them before being accepted for benefits. This is known as a "spend down." The Funeral Trust not only sets aside funds for the inevitable, your funeral. It also spends down assets, so you can qualify for ALTCS.
Therefore, your money can be immediately exempt from ALTCS / Medicaid limits, and the value of the policy may no longer be accessible by creditors, such as hospitals for medical bills or nursing homes for long‐term care, after five years. You may be wondering what a funeral might cost. Today, the national average cost of a funeral is around $8,400. And this does not include additional expenses for flowers, monuments, and a burial plot, which could raise the total cost to more than $12,000.
Even individuals who choose cremation rather than traditional burial often decide to set aside funds to cover these expenses, as it could cost as much depending on your final wishes.
Frequently Asked Questions
What funeral expenses will a Funeral Trust pay?
Basic Services of Funeral Director & Staff
Other Professional Services
Embalming
Other Care of Deceased
Funeral Home Facilities and/or Staff Services
Casket
Cemetery Charges
Cemetery / Burial Plot
Other Funeral Merchandise
Immediate family travel expenses to the funeral
Can I go to any funeral home I choose?
That depends on the trust provider. If a funeral home provides the trust, you must use that home or funeral home chain.
On the other hand, If you purchase from an insurance agent, you can go to any funeral home of your choosing.
What are the disadvantages to the Funeral Trust?
The Funeral Trust is irrevocable; funds placed can not be used for anything but funeral-related expenses. That is why ALTCS / Medicaid allows the Funeral Trust to be non-countable because they are not available.
Any funds not used for the funeral must go through the probate process and will be paid to the state if you are on Medicaid or ALTCS.

An easy solution to this is not to overfund the trust. States all have maximum limits that can be put in a Funeral Trust.
The most significant advantage is it helps your loved ones deal with your final wishes. They have the money readily available to pay expenses and are less likely to be taken advantage of by a funeral home.
To learn more, watch our video on the Funeral Trust.
How-to use Legal Gifting to Qualify for ALTCS - Medicaid
So, it isn't illegal to gift assets to qualify for ALTCS?
Then, why all the lies, misinformation, and deception surrounding the ALTCS Application Process?
First watch the video. Then read the information below.
Why do so many social workers, rehab case managers, assisted living community salespeople, nursing home admin staff, group homeowners, and placement agents say that gifting assets to qualify for ALTCS is illegal?
I ask why! Is there a reason for such a statement?
Are they purposely lying, or are they just misinformed? Could it be a money incentive on their part? If they are lying, what else are they lying about? What else are they leaving out? Can you trust them with your long-term care or your loved ones' care if they are willing to lie? If they are misinformed, how did they get this misinformation in the first place? A supervisor or manager? The fact is I hear this all the time from prospective clients and family members. It is illegal to give your money away to qualify for ALTCS. I even had a financial caseworker at ALTCS say that!**
Here are examples of misinformation. A Social Worker for a Hospice recently said, "It is illegal to give away assets or make home improvements to qualify. Your father has to spend assets on care. Then once he only has $2000 in total assets, he can apply for ALTCS!" Absolutely, Not True! Several legal strategies can be used to reduce assets to qualify for ALTCS.
Here is another example of misinformation. When just a few miles away, a lovely community accepts ALTCS. A placement agent told a family that all the places that accept ALTCS are dumps! Then proceeded to prove that statement by only showing the dumpy care home that takes ALTCS. When just a few miles away, there is an excellent care home that accepts ALTCS, and in some cases, very nice, providing you private pay for care for the first six months or a year. I often say a place I would allow my loved one to be.
What's the motivation? Is it Money?
Oh, I loved this one! Not! I was referred to a married couple where the wife needed care. A placement agent provided the referral. The placement agent adamantly stated that I was not to tell them anything about ALTCS! It was her opinion that they had plenty of money to private pay for care. She said that when they run out of money, they could go onto ALTCS. I thought, how dare she tell me that I was not to do my job. I'm an Accredited Investment Fiduciary®, and as a Fiduciary, I must do what is in my client's best interest. I don't have a choice whether I tell someone about all their financial options or not. I'm not just a Fiduciary when I decide to be on a case-by-case basis. I'm a Fiduciary in all matters.
Secondly, I'm a Certified Medicaid Planner™, and as a CMP™, I must follow the Ethical Principles set by the CMP™ Governing Board. I take my responsibility very seriously. Here's what I did, I refused to accept the referral and terminated the relationship with that Placement Agency. I felt terrible for the family, but the best thing to do was walk away and fight another day, like today, maybe by writing this information down so you and others can be made aware. Unfortunately, the Placement Agent Profession is unregulated, so there was nowhere for me to go to report this person. Hopefully, this will change in the future.
I work with Placement Agents, and the vast majority are good and caring people. But like any profession, there will always be a bad apple or TWO! I have a shortlist of Placement Agents and a Certified Patent Advocate that I will be happy to provide if you call my office at 480-967-8477 or complete the form below.
Then there are the Assisted Living communities and group homes. With these two, the reason for the sales staff or homeowner to give misinformation is easy to see. Mostly it is money motivated.
They are either not approved by ALTCS.
Or they are approved, but because of the lower reimbursement rates, even though they accept ALTCS, they want to keep some paying privately (paying with assistance from ALTCS)
The correct thing to do is be honest; if their community is worth the extra money and you can afford to pay the bill without running out of money, then that is what you might want to do. On the other hand, if you want to preserve assets for your spouse so that they will not be impoverished after paying for your care. And end up leaving a spouse to suffer the rest of their lives financially when you pass away. Then ALTCS may be the better choice. Either way, it is just wrong when an assisted living salesperson or group homeowner delibertly misleads someone to get them to move into their home or community. This is the worst of all.** ALTCS Financial Caseworkers! Here's an example of an actual phone conversation I had with a financial caseworker at ALTCS.
I was on the phone discussing a case with the ALTCS state employee. She asked if I was aware of the $37,000 withdrawal from the checking account. I said this, "Yes, I told them to transfer it to a family member or a Medicaid Qualifying Trust. She yelled out to me, "That's Illegal!" I said this, "Oh My God!", you mean that I have broken the law!" Then without any pause, I told her this, "Miss, you know that this is not true and that it is not illegal. You know better than that!" She says this, "It does cause a period of ineligibility."
So I said, "What a moment, you just blurted out that it is "Illegal," did you not!" When it is legal and allowed, it just causes a period of ineligibility. And in the case of the $37,000 gift, about five months, right? I went on to say. The $37,0000 will be preserved for a grandchild to help pay for her college education. She said, "Well, that is what I meant; I meant it would cause a period of ineligibility."
I ended this conversation with this statement. "You used the word "illegal!" "How many people have you said that too when they were applying for ALTCS?" How many people have you purposely misled?" "Just so you know, I am going to hang up and call both your supervisor and report you, and I'm going to call your supervisor's manager and tell that person about this conversation. It would be best if you were careful what and how you say things." "CLICK!" I hunged up the phone and called the supervisors that very moment. I doubt she will do that again.
Here is the question again, Why the lies, misinformation, and deception surrounding the ALTCS Application Process?
But a better question is; How do you know the truth?
Maybe hire a professional to help you through the process; the cost will be saved many times over. And hiring a professional at a Certified Medicaid Planner™ fee is allowed by ALTCS as a legitimate expense.