This ALTCS Guide will help answer your many questions about ALTCS, giving you peace of mind.
What Is ALTCS?
The Federal insurance program that pays for certain types of long-term care is called Medicaid. Arizona's version of Medicaid is called the Arizona Long Term Care System or ALTCS (pronounced All-Tex). It is part of the Arizona Health Care Cost Containment System (AHCCCS). There is a difference between ALTCS and AHCCCS.
ALTCS is jointly funded by federal, state, and county funds and is aimed at providing long-term care for those with low financial resources.
ALTCS (or Arizona's Medicaid) has two key differences from Medicare.
First, while Medicare takes care of the individual's acute and short-term medical needs, ALTCS is designed to cover long-term care.
Secondly, unlike Medicare, ALTCS is needs-based.
Medicare does not pay for long-term care. It only pays for skilled nursing after three overnight stays in the hospital. It pays for the first 21 days, then 80% of the next 80 days. After a total of 100 days, Medicare pays nothing.
To gain assistance from ALTCS, applicants must meet strict eligibility criteria. Anyone who meets these criteria may apply for ALTCS benefits, even those with a high net worth and married couples where the non-applicant spouse's income may still qualify.
You don't have to be poor to benefit from ALTCS!

To gain assistance from ALTCS, the applicants must meet strict eligibility requirements.
What Does the ALTCS Acronym Stand For?
ALTCS is a government-sponsored program called 'Arizona Long-Term Care System'. It helps meet people's personal and health care needs for a short or long period.
The Program aims to provide assistance or funding for services that often fall outside what Medicare covers.
Medicaid / ALTCS long-term care services include, but are not restricted to, physiotherapy, speech therapy, other rehabilitation services, personal care (e.g., dressing, bathing, feeding, etc.), transportation, shopping, cooking, laundry, cleaning, nursing care, and more.
ALTCS is not an insurance program, and you are not obligated to pay a regular premium to receive benefits. Designed for those who are disabled, low-income, and over 65, the Program assists anyone who meets the eligibility criteria.
Once the ALTCS application for benefits is accepted, the beneficiary, their representative, or a Certified Medicaid Planner (who helped the individual with the qualification process) can meet with the caseworker to devise a long-term care plan to cover all the beneficiary's needs.
Even people with above-average income or assets can gain immensely from the ALTCS program because a large portion of the population is one mishap or medical problem from financial ruin.
Bear in mind not everyone who applies will qualify for the ALTCS assistance. The Arizona Long-Term Care Service is an entitlement program, but you must meet the two main criteria to qualify. These are both medical and financial.
Why Is It Essential to Know About ALTCS?
It is in your best interest to learn about ALTCS, even if you do not need the benefits immediately. ALTCS's services are unique. Apart from covering nursing home costs, the long-term care program that works under the Home and Community-Based Services (HCBS) Program can provide certain in-home services.
In-home care is an excellent addition to the ALTCS program because it is less expensive for the government than nursing home care. Moreover, most beneficiaries prefer to stay in their homes and receive in-home care, wishing to delay moving to a nursing home for as long as possible.
However, the preference for in-home care may not materialize if they take too long to apply for the long-term care program.
Under the HCBS program, a family member can be a paid caregiver. Many ask how much does ALTCS pay a Caregiver?
This will vary based on the hours that are approved, with the maximum being 40 hours per week.
Individuals who foresee a need for long-term care should be proactive and start the planning process for ALTCS. The sooner you start preparing, the better will be your chances of receiving the care and services you need.
The Arizona Long-Term Care System benefits can be grouped into four categories:
Acute Care Services
Home and Community-Based Services
Alternative Facility Care Services
Specialized Care Services for Developmentally Disabled Adults and Children
How Do ALTCS Applicants Receive Services?
ALTCS is part of the Arizona Health Care Cost Containment System (AHCCCS). Most applicants receive services from either ALTCS-EPD or ALTCS-DDD, depending on care requirements and medical problems.
The EPD (Elderly/Physically Disabled) program of ALTCS, as the name suggests, deals with people over 65 and those with physical disabilities.
The ALTCS-EPD program provides beneficiaries with nursing care services and home and community-based services.
The ALTCS-DDD program caters to the need of applicants with developmental disabilities. We will not discuss ALTCS-DDD in detail here, as the guide's focus is on the elderly and people with physical disabilities.
Age and/or physical disability are not the only two factors to qualify, so all applicants should refer to the financial and medical requirements of the Program.
Of course, not everyone who applies will qualify for ALTCS assistance. ALTCS is an entitlement program, but applicants must meet the two main medical and financial criteria to qualify. However, careful preparation and expert assistance from a Certified Medicaid Planner (CMP) can help individuals gain eligibility. An experienced CMP has a full understanding of the ALTCS system and how it works will help with the preparations.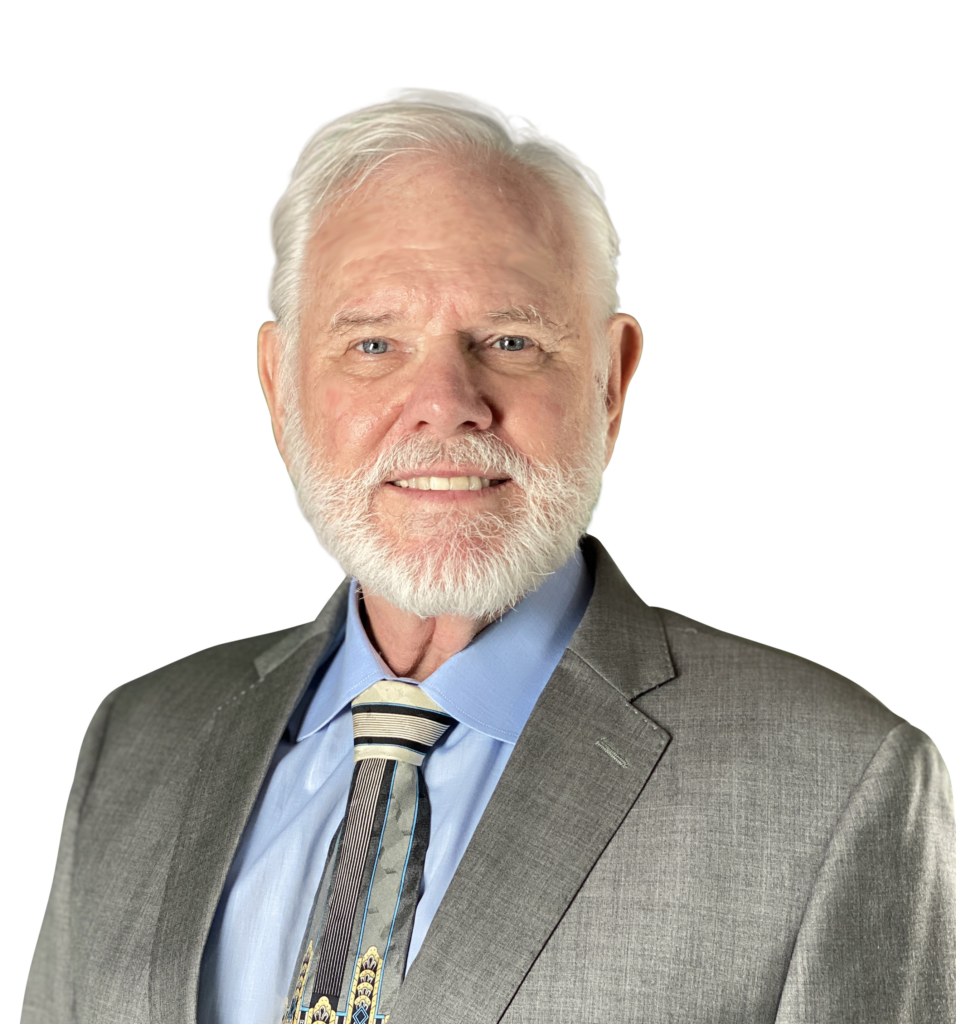 Steve Dabbs is a Certified Medicaid Planner in Arizona. With over 35 years' experience, Steve Dabbs has helped many people to get qualified for ALTCS.
More than 70% of applicants find their applications getting denied for approval due to minor errors, so seeking professional help is something you should definitely consider!
Applying for ALTCS is a very complicated process but Steve Dabbs can help you to get qualified for ALTCS through his Professional Value-Added Services which will save your Money and Time.
Call us for Free ALTCS Consultation!
Steve's knowledge of funding solutions opens doors for individuals and makes them aware of options that they would not have known otherwise. Steve puts the interests of his clients first and educates them as he goes so that they are ultimately better advocates for themselves and their loved ones.
Both my mother and father needed to move to assisted living. When we applied for ALTCS they denied the claim because, my father was a veteran and needed to apply for VA benefits first, then their income was too high! Then after all that the assets were to high. Steve Dabbs and his wife Cecilia fixed all three issues. They were approved!
I cantacted Care Funding Solutions after my fathers ALTCS claim had been denied. The owner and his wife Cecilia and Steve Dabbs are both Certified Medicaid Planners. They worked together on my fathers claim and were able to get the claim approved!!! I think they are ALTCS Geniuses!
Michael Roberts
2021-11-07
Steve Dabbs was great. He help my wife and I through the ALTCS application process and got my wife approved for full long term care benefits. I was told be everyone I talked to that my income and assets were too high to qualify. Steve is a Certified Medicaid Planner - CMP and was able to get us approved inspite of the income and asset issues. I highly recommend him and his wife Cecilia who is also a CMP.
I have known Steve D, the owner of Carefunding Solutions for years. He is one of my go to's when people need help looking into assistance with medicaid or VA assistance in AZ. Steve is responsive, compassionate, and works from his heart, not just his head. Thank you Steve and staff for all that you do!
What Services Does ALTCS Pay For?
ALTCS pays for several medical and non-medical services. It also reimburses the program contractor for services such as Medicare cost-sharing, case management, long-term care, behavioral care, and EPSDT (Early and Periodic Screening, Diagnostic, and Treatment) services.
Bear in mind that for the ALTCS to pay, the services you seek must be medically necessary and reimbursable by Medicare.
ALTCS services are provided to members in the below-mentioned settings:
Home
Nursing care facilities
Adult development home
Center for trauma and brain-injured people
Assisted living center (accommodation for one)
Adult foster care home
The following are some of the services that ALTCS pays for:
Medical Services
Arizona's Medicaid program covers diagnostic and treatment services for specific health problems. In addition, doctor and hospital visits and specific treatments by specialists are also reimbursed by the Program.
The costs of some preventive treatments, therapies, and long-term care services like the following are also covered by ALTCS.
Lifeline alert
In-home nursing services
Adult day health (or group respite services)
Respite care and personal care
Home health aide
Hospice services
Respiratory care therapy, instrument, and other related services (ventilator-dependent members)
Physical, occupational, and speech therapies
Nursing home services
Rehabilitation and restorative services
Certain medical supplies and medical equipment
Nutritional and dietary services
Non-prescription pharmaceuticals
Emergency medical services and emergency transportation
Attending physician services
Certain group therapy services
Other services approved by the case (or care) manager and ALTCS
Non-Medical Services
In addition to the medical services covered, ALTCS also pays for a wide range of non-medical services that promote the beneficiary's general wellbeing.
Some of these services are not medical in nature, but they directly or indirectly support the long-term care of ALTCS members. These include:
Environmental modification to prevent injuries
Personal care services (bathing, dressing, feeding, and other daily needs)
Homemaker to manage the home (cooking, shopping, laundry, and cleaning services)
Recreational transportation
Companionship services
Case Management Services
Upon joining ALTCS, beneficiaries are allotted a case manager to work closely to assess the situation, identify requirements, and coordinate with service providers to fulfill the member's long-term care needs.
The case manager stays in touch with the beneficiaries and regularly monitors and reassesses their needs. The case manager may provide the following services:
Review current medical health and care situation to develop an initial plan
Ensures all documents and reports are present for the creation of the care plan
Make sure the ALTCS member participates in preparing the plan
Gather inputs from your primary care physician and other experts while developing your care plan
Ensure the services are provided within 30 days of becoming an ALTCS beneficiary
Monitoring your progress and resolving problems regarding services if and when they arise
Know more about ALTCS Covered Services.
Who Qualifies for ALTCS Benefits?
Individuals must meet two sets of requirements to be eligible for the Arizona Long-Term Care System.
Before the medical and financial assessment, ALTCS ensures the applicant fulfills the following conditions.
The applicant must be a resident of Arizona with every intention of continuing residence
The applicant must be a US Citizen or a legal alien (Lawful Permanent Resident Alien)
The ALTCS applicant must be aged 65 and need nursing home level of long-term care or  disabled. You'll be considered aged if you're 65 or older. Disability will be determined during the Pre-Admission Screening (PAS) process.
The applicant must seek other benefits such as disability or pension benefits.(for example, Veterans should have applied for Veterans Affairs (VA) benefits and Veterans pension benefits)
The applicant seeking ALTCS benefits must have a Social Security Number or apply for the same
The individual must live in a nursing home, HCBS facility home, or other institutional settings
The applicant must be willing to cooperate and provide all necessary documents to ALTCS
The other set of conditions, determining medical and financial eligibility, is more complex, as discussed below.
How long does it take to qualify for ALTCS?
Even in the case of an error-free application, ALTCS may take a few months to process the application and determine whether the applicant qualifies. Hence, understanding and paying close attention to the medical and financial criteria may help reduce the delays in accessing much-needed care.
ALTCS Eligibility – Medical and Financial 
To meet the ALTCS Eligibility Requirements, the applicant must be both medically and financially eligible.
Someone can be financially qualified and not qualify medically, so they would not be ALTCS approved.
What are the ALTCS Medical Requirements?
To meet the ALTCS Medical Requirements, an applicant must first undergo a medical assessment called the ALTCS Pre-Admission Screening (PAS). A score of at least 60 is required to qualify medically.
The first step of the PAS process is to collect and forward a set of documents to the assessor. The details shared must include proof of identity, date of birth, age, current living arrangement, and ALTCS form DE-202 medical information (from the applicant's physician).
After reviewing the personal information, the assessor will evaluate the applicant's medical condition and care needs via an in-person or over-the-phone medical assessment. The following aspects of the applicant's current health are considered:
After reviewing the personal information, the assessor will evaluate the applicant's medical condition and care needs via an in-person or over-the-phone medical assessment. The assessor will collect a detailed account of the applicant's health condition. Reports by the applicant's regular physicians are reviewed thoroughly.
To understand whether the applicant requires nursing home care, the PAS assessor will want to know the applicant's symptoms on his or her worst days. The assessor will list the medical conditions and back the applicant's statements with essential medical reports.
Medical Conditions scored in the assessment:
Continence
The assessor will determine whether the applicant possesses the ability to control movements of the bladder and bowel. If not, they will assess the severity of the bladder or bowel incontinence.
Behavior
Assessing behavior is part of the mental and emotional assessment of the applicant. Is the applicant exhibiting disruptive or aggressive behavior? Is the applicant at serious risk of causing self-injury or injury to others? Is the applicant exhibiting symptoms of forgetfulness or dementia?
Level of Assistance Required
For seniors and people with physical disabilities, the most basic tasks can be exhausting and sometimes impossible to perform without assistance. The PAS evaluation will include questions on such tasks, called "Activities of Daily Living" (ADLs). ADLs include mobility, bathing, grooming, dressing, toileting, transferring, and eating. Each of these can garner up to 15 points toward the 60 point minimum score to quality.
These are called "Activities of Daily Living" or ADLs. ADLs include:
Mobility, Bathing, Grooming, Dressing, Toileting, Transferring, Eating.
Each of these can garner up to 15 points toward the needed 60 point score.
Orientation – Cognitive Issues
The assessor will check whether the applicant is aware of the surroundings. Can the applicant communicate with people helping them? Can the applicant recognize the people around them (loved ones, relatives, friends, etc.)? Is the applicant aware of the current time and place?
The assessor will assess the applicant's mental capacity and orientation based on the answers to these questions. To further assess cognitive ability, the assessor will also interview the caregivers. Emotional wellbeing and sensory ability are also considered for medical assessment. A dementia diagnosis from a neurologist will score 20 points.
These are just some of the points the assessor will touch upon to ascertain whether the applicant requires nursing home level care. After a thorough medical evaluation, a numeral score is assigned to the application, and a score of 60 points or higher will be eligible for approval for ALTCS benefits.
Despite fulfilling other eligibility conditions, many applicants fail to qualify because they do not know how to present their case during the PAS evaluation. For this reason, it is prudent to avail oneself of the help of a Certified Medicaid Planner (CMP), who has witnessed many such evaluations.
The CMP can arrange a meeting between the applicant and health care professionals who can provide insights into what level and kind of care the applicant needs and can get from ALTCS. Before applying for ALTCS benefits, these professionals can provide a realistic assessment of the applicant's chances of qualifying for the long-term care program.
Ultimately, applicants will have no difficulty meeting the Program's medical requirements if they can prove they need nursing home level care.
Call a Certified Medicaid Planner for Free ALTCS Consultation!
What is the Financial Criteria?
Meeting the financial requirements is more complex, and the process can be confusing for those with no prior experience. Even if applicants are confident their income and assets are strictly within the financial limitations of ALTCS eligibility, they should consider hiring a professional to avoid mistakes or delays.
Professionals such as CMPs can arrange the applicant's financial affairs to offer the best chance of qualifying for ALTCS. CMPs are well-versed in the ALTCS rules and can help applicants to approach the limitation rules in ways that will offer the best chance of success.
Individuals who foresee a need for long-term care but are not sure they qualify for Medicaid benefits can still gain eligibility.
Certified Medicaid Planners are well-versed in the Medicaid / ALTCS rules; they can help you with legal and ethical workaround the limitation rules.
Medicaid / ALTCS comes with strict financial eligibility criteria which vary slightly from state to state. There will be a thorough inspection of the individual's income and assets. The rules are quite complex in this regard. They are different eligibility rules for single and married applicants.
Income Limit
To qualify for Arizona Long Term Care System, the applicant cannot receive an income over $2,523 per month.
Even in the case of a married individual, the applicant's income cannot exceed $2,523. In this case, the spouse's income is not countable; the spouse can have unlimited income.
At the same time, if the joint household income is below $5,046, then the applicant would still qualify.
If the resultant number is less than $2,523, then the applicant is eligible for the benefits. It must be remembered that the beneficiary's income is reviewed once every 12 months.
Income Limit Workaround
There are many legal and ethical ways to qualify for ALTCS benefits even if the income exceeds the prescribed limit. One such strategy is for the applicant to establish an Arizona Income-Only Trust or Miller Trust.
While this is a valid strategy to qualify for benefits, the Income-Only trust is complex and should be provided by a Legal Document Preparer to comply with all legal formalities. A CMP or elder law attorney with a thorough understanding of such documents can help to ensure it is executed properly.
The Name on the Check Rule
As mentioned above, the well spouse can have unlimited Income, and you may be able to shift income to the a spouse and qualify for benefits without an Income-Only Trust. This process uses the "Name on the Check" rule.
This simply means that ALTCS credits the income to the person named as a recipient. This is true even if the name on the payments from an IRA is changed from that of the ALTCS applicant to that of the non-IRA owner's spouse.
This is a simple change to make, but may be challenging to implement without the help of a CMP or attorney. Here, again, seeking professional help is essential for a successful outcome.
Asset Limit
An individual's resources can be categorized into countable and non-countable assets.
Only countable assets are considered during asset evaluation. As of January 2022, an applicant's countable assets must not exceed $2,000. The limit is currently $137,400 for a married applicant.
ALTCS Secret: Assets can be converted to income and paid to the non-applicant spouse. This is done with a Medicaid Compliant Annuity or MCA. The MCA is a specialized single premium immediate annuity product issued by a minimal number of annuity companies.
To be Medicaid Compliant, the Annuity must meet the following criteria:
Must begin payments Immediately – Payments must begin within 30 days of issue.
The annuity contract must be irrevocable – The contract cannot be changeable or be able to be terminated.
Payments must be fixed – payments must be level and fixed.
Non-transferrable – you can not change ownership or sell the payment stream in the secondary market.
The state is the beneficiary – If single, the state is the primary beneficiary, if married, the state is the contingent beneficiary.
Actuarially Sound – The payments must be within the life expectance or less. And the payout must be at least what was used to buy the annuity or more.
It is important to ensure that the annuity meets all of the above requirements, as failure to do so could cause the purchase to violate the Medicaid 5-year look-back rule.
Countable Assets
Cash and resources that can be liquidated fall under countable assets. This category includes in the following resources:
Certificates of deposit (CD), bank accounts (savings and checking accounts), and cash in hand
TSA, 401K, IRA, and other retirement accounts
United States Savings Bonds
Prepaid funeral contracts (revocable only)
Pre-paid nursing home accounts
Promissory notes, mutual funds, stocks, and bonds
Real estate properties (except primary residence)
Vehicles like bikes, cars, etc. (except primary car and bike)
Life insurance (only if its cash value is over $2,000)
Proper planning and involvement of an expert can help married couples manage their resources to reduce their countable assets. A CMP can advise on asset management strategies whereby more assets can be allotted for a healthy spouse, thereby enabling the other spouse to qualify for benefits.
In the case of married applicants, the actual owner of the assets is never considered. The countable assets are considered total marital assets. A prenuptial agreement has no bearing on how the countable assets of the married applicant are assessed.
In short, all marital assets are considered jointly owned. Again, a Medicaid Compliant Annuity can be useful here.
Non-Countable Assets
Non-countable assets are not considered when assessing an applicant's resources. The following resources fall under the non-countable list:
Primary residence (located in Arizona only). The applicant's equity in the property should not exceed $636,000. The property will be considered a non-countable asset even if the applicant is in a nursing home but plans to return to the primary residence.
One vehicle (bike or car) of any value. Regardless of whether the applicant is single or married, only one vehicle is added to this category
Personal household possessions
Term life insurance (only if its life insurance cash value does not exceed $1,500)
Funeral trust plans, prepaid funeral contracts (irrevocable), and burial plots
Community Spouse Resource Allowance (CSRA)
While the long-term care of an ailing spouse is essential, the needs and financial security of the healthy partner must be considered as well. The applicant must consider how to financially secure the spouse's future and should not have to worry overmuch about how doing will affect the applicant's ALTCS qualification.
ALTCS –  Arizona Medicaid program has a special provision called Community Spouse Resource Deduction (CSRD).
This provision permits couples to preserve half of their assets for the benefit of a healthy spouse. In the absence of CSRD, many spouses would be pushed into a questionable financial situation just to enable their partners to qualify.
Like all the other provisions of ALTCS, there are some strict rules and a minimum and maximum limit for CSRD.
Like all the other provisions of ALTCS, there are some strict rules and a minimum ($27,480) and maximum ($137,400) limit for CSRD. Couples can keep 50% of their countable assets, provided the resources are within the prescribed limits.
For example, suppose a couple has total countable assets of $40,000. Although half of the total asset comes to $20,000, for the couple to benefit from CSRD they must set aside $27,480 for the healthy spouse. Thus, the couple is over-resourced by $10,520. Similarly, healthy spouses are permitted to keep only $137,400 even if 50% of the total countable asset is around $200,000.  
Again, a CMP or elder law attorney can help legally protect almost half of the assets for a single person and the majority for a healthy spouse.
Know more about ALTCS Eligibility.
Contact a Certified Medicaid Planner for Free ALTCS Consultation!
What Is an ALTCS Program Contractor?
People planning to apply for assistance often ask how Arizona Long Term Care System provides services to the beneficiaries?
ALTCS helps eligible applicants through Program Contractors. These are insurance companies entrusted by ALTCS to provide the services required by ALTCS members. The state pays the program contractors, who in turn pay the health care providers to deliver medical and long-term care services.
Before any long-term care services are rendered, the program contractor assigns a case manager (or care manager) to every ALTCS member. The case managers must work closely with the beneficiaries to understand their medical situation and care requirements and authorize services to fulfill their needs.
The case manager must work closely with the beneficiaries to understand their medical situation and care requirements and authorize services to fulfill their needs.
For all practical purposes, the program contractor is the administrative arm of the Arizona Medicaid program, helping satisfy the members' social, physical, medical, and emotional needs.
ALTCS members have three different program contractors to choose from – Mercy Care, Banner Health, and United Health Care. These providers may change in the future.
All three contractors have a contractual obligation to provide care services to ALTCS approved members.
Although the ALTCS benefits and services offered by the three contractors are the same, the network of health care providers (facilities) may differ. The process of finding services based on the program contractor is similar to finding a doctor covered by your insurance provider. If you are looking for a nursing care home, you need to find a home in the program contractor network.
ALTCS members who want to move to an assisted living community must first find out with which program contractor the facility is registered. Sometimes a care home may be affiliated with more than one program contractor.
Some ALTCS plans come bundled with certain restrictions (e.g., geographic restrictions). Thus, it is important to make sure the care home accepts the ALTCS plan that covers you.
It is important to emphasize the necessity of finding the right service based on the relevant program contractor. For example, if you choose Mercy Care as your provider and the care home you select is not contracted with Mercy Care, you will have to choose a different facility, and you will be unable to change until the open enrollment period.
A Certified Referral and Placement Specialist is an invaluable asset in such situations, as they can help locate facilities affiliated with your program contractor and offer the care services you need.
In addition, applicants should gather information about the network of service providers before opting for an ALTCS contractor. This important information can be found at ALTCS.org
About the Program Contractors:
Mercy Care Plan
As Arizona's leading not-for-profit health plan, Mercy Care holds your health care needs as its top priority.
This mission-driven plan is a product of a partnership between St. Joseph Hospital and Carondelet Health Network. The two organizations joined hands in 1985 to form the Southern Catholic Health Network (SCHN) which became an ALTCS program contractor under the name of Mercy Care Plan.
In addition to ALTCS, Mercy Care operates a wide range of benefit plans throughout Arizona. The Mercy Care Plan covers a broad product portfolio with more than 360,000 members and its ALTCS division alone has enrolled more than 10,100 members.
The program contractor serves ALTCS members in Pinal, Pima, Gila, and Maricopa counties in Arizona.
Banner University Family Care (B-UFC)
Banner Health aims to provide ALTCS members with better long-term care so their life can be easier.
The Banner Care plan is also available to eligible AHCCCS Complete Care (ACC) members. Both ACC and ALTCS members must meet medical and financial eligibility requirements to claim benefits from Banner Care.
Banner Care is a non-profit system that is one of the largest in the country with more than 275,000 members.
A branch of Banner Health is situated in Tucson, Arizona. B-UFC operates in 10 counties that include Yuma, Santa Cruz, Pinal, Pima, Maricopa, La Paz, Greenlee, Graham, Gila, and Cochise.
United Healthcare Community Plan (UHC)
The United Healthcare plan offers you the flexibility to pick providers of your choice. UHC is a non-profit insurance organization that at present provides services to around 34% of all ALTCS eligible members.
UHC has a vast network of service providers in cities, towns, and rural areas of Arizona. It covers counties such as Yavapai, Pinal, Navajo, Mohave, Maricopa, Gila, Coconino, and Apache.
UHC takes pride in its highly trained care managers who are assigned based on specialized language, region, behavioral health needs, and other factors.
To provide for the immediate needs of ALTCS beneficiaries, the care managers get in touch with the members within 12 days of ALTCS enrollment.
Case managers revisit the members and reassess their needs regularly. The goal of regular visits or reassessment is to identify problems, implement solutions, and provide for the members' unmet needs.
Why Plan for ALTCS?
If you are part of the high-risk group – above 65 or suffering from physical disability – do not take your long-term care lightly. Life can change in a moment. While you should not be pessimistic about the future, it is important to plan for the future so that you are prepared to face any challenges you may face.
For many elderly people, planning for ALTCS eligibility is the best way to secure their future. The government-sponsored Program helps meet your long-term care needs. The following are three important reasons to consider ALTCS:
Non-ALTCS long-term insurance is expensive and hard to obtain.
Medicare is only for acute medical needs, while long-term care services are limited.
Paying for long-term care out of pocket is quite costly and will put your financial future in jeopardy.
After deciding to apply for ALTCS, it is important to plan well and well in advance. Poor planning has resulted in thousands being denied ALTCS benefits. Even those who are sure they meet the ALTCS eligibility criteria must prepare in advance, because ALTCS takes 2-3 months to process an application.
Hiring a Certified Medicaid Planner (CMP) will meet these two important goals – proper planning and preparation in advance. A CMP can also help you preserve the bulk of your assets while also qualifying for long-term care.
The Application Process – How to Apply for ALTCS?
Preparing to Apply for ALTCS – Pre-Screening
To age well and live life to the fullest, it is necessary to consider long-term care. Planning well in advance helps achieve peace of mind, knowing that your actions today will ensure you reap positive benefits in the future.
Although most people are aware of ALTCS, they postpone the application until they cannot do without its benefits. One reason for delaying the application is the fear of not qualifying.
As discussed earlier, all applicants undergo a Pre-Admission Screening (PAS). A PAS assessor will evaluate the applicant's current medical condition, functional capability, the requirement of assistance, and other details. ALTCS admission is based on the points scored by the application after assessment, as discussed above in the section on medical criteria.
To clear last-minute confusion and alleviate doubts about eligibility, applicants can request a private PAS assessor for evaluation. Individuals can approach ALTCS for a private PAS via an application or phone call.
Whether for an official pre-admission screening or a private exercise, you can prepare by having the following resources ready.
Contact information of your general physician and specialist doctors
All current prescriptions, dosages, and details of therapy sessions (if any)
All medical records including test reports, care reports, staff notes
A family member and/or caregiver must be present during the PAS session to provide information or corroborate your medical reports.  
Get more information about how to apply for ALTCS.
Frequently Asked Questions
Do I Need an Attorney?
Strictly speaking, no. Individuals planning to apply to ALTCS do need an expert who is well versed in ALTCS and elder law, but this expert need not be an attorney. In fact, since qualifying for ALTCS is vital for accessing quality long-term care, a Certified Medicaid Planner (CMP) would be a better option than an attorney.
The Medicaid governing boards around the country understand the importance of Medicaid for the elderly and physically disabled. They know the value of personal guidance to help applicants plan and qualify for the long-term care benefits.
For these reasons, ALTCS does not require the use of an attorney. Thus, Certified Medicaid Planners can guide and assist the elderly in understanding ALTCS, checking their eligibility, managing and preserving their resources, planning for qualification, and applying for benefits.
What Happens if My Parents Give Away or Transfer Excess Assets to Qualify for ALTCS?
People with more resources than allowed by the ALTCS asset limits will look for ways to offload their excess wealth. The most common step is to gift or transfer excess assets to reduce countable assets.
Gifting is not illegal and can be a great strategy to qualify for ALTCS. However, you should never take such a step without first consulting with a Certified Medicaid Planner or elder law expert familiar with ALTCS rules. A professional CMP or attorney can navigate the strict ALTCS rules to find legal and ethical means to preserve wealth and qualify for benefits.
Some people decide not to transfer excess wealth because they believe that the federal tax rules only allow gifting up to $16,000 a year without tax consequences. In this regard, ALTCS rules and federal laws do not align; moreover, the $16,000 limit is often misunderstood. Further, the lifetime limit is $12,600,000. Thus, unless you are gifting that amount, the $16,000 does not play a role in the taxation of the gift.
While gifting or transferring assets to be eligible for ALTCS is not illegal, it will make you ineligible for ALTCS for a certain period. The period of ineligibility is determined by the Divestment Penalty Divisor (DPD), which is currently $8,029. Thus, the gifted amount (GA) divided by the (DPD) equals the months of ineligibility. For example, a $120,000 gift ÷ by $8,029 = 14.95 (15) months of ineligibility.
This penalty applies for all transfers within the past five years for less than the market value. Moreover, the applicant must disclose all such transfers at the time of application.
Again, this approach is perfectly legal, and you should not listen to anyone who tells you otherwise. If an ALTCS Financial Eligibility Worker tells you it is not legal, simply report them to their supervisor.
Will ALTCS Take My House?
This is extremely unlikely. There are strict rules regarding when and how ALTCS can claim certain rights over the beneficiary's home. The two special circumstances are a TEFRA Lien and the Estate Recovery Program.
TEFRA Lien
The state can exercise a right of lien on the property of a beneficiary who is permanently institutionalized for at least 90 days or more.
AHCCCS cannot impose a lien on a beneficiary's house under the following circumstances:
If the property is also home to the spouse or beneficiary's children (less than 21 years)
If the property is also home to the beneficiary's blind or disabled child
If the property is also home to the sibling who is residing there for at least 12 months before the beneficiary moved to a nursing home
No attempt to recover from lien property shall be made if the beneficiary has a spouse, child (under the age of 21), or disabled or blind child.
Further, no action on the lien property should be attempted if the sibling has resided in the house for taking care of the beneficiary for 24 months before nursing home admission.
Estate Recovery Program
Only individuals over the age of 65 are eligible for ALTCS benefits. That said, people under 65 who are physically disabled or mentally unsound are entitled to the same benefits.
No attempt to recover cost is made if the beneficiary has left behind a spouse or disabled child of any age.
Get to know more about ALTCS taking your house.
Will ALTCS Decide Where I Will Live?
ALTCS beneficiaries in need of nursing home services are free to choose any facility. That said the facility must be affiliated with the ALTCS program contractor that you have chosen.
Before making a decision, beneficiaries must check out the network of service providers linked to their program contractor.
If I Receive ALTCS, Will the State Take Over My Social Security and Pension?
There is no provision in ALTCS rules to lay claim or take over pension funds, income, or social security payments.
ALTCS may ask you to pay your share of costs for accommodation, medical treatment, care services, and spending and spousal allowance. 
How Much Will I Have to Pay for My Care While on ALTCS?
Beneficiaries of ALTCS are required to pay a part of the cost of the services they receive. Referred to as  'share of cost' the ALTCS member's contribution is decided by the program contractor.
How much you will pay is determined by several factors including the type of care you receive, income, medical expenses, living arrangement, and spousal allowance.
ALTCS members receiving care services at their home can keep more than beneficiaries living in a nursing home.
Those receiving in-home care are allowed to retain Personal Needs Allowance (PNA), which is around $2,523, and out-of-pocket expenses and the rest of their income will be applied towards their care.
In contrast, ALTCS beneficiaries who are single and residing in a nursing care facility will save a lot less of their income.
They are entitled to just $126.15 as Personal Needs Allowance. After deducting the PNA and out-of-pocket medical expenses, the remaining will be paid to the care facility.
In the case of married beneficiaries, if the income is made available to the community spouse, they will retain a part of the beneficiary's income to make up for the shortfall of the spouse's allowance (CSMIA), which is no less than $2,523 and not exceeding $5,046.
The spouse of a beneficiary is not duty-bound to pay for an ALTCS member's care.
Conclusion: 
Medicaid/ALTCS planning can ensure that you are able to take advantage of all the available resources. There are legal ways to convert a countable asset to a non-countable asset. You can use an Income-Only Trust/Miller Trust if your income is above the limit or utilize the "Name on the Check" rule to transfer income to or from your spouse. A Medicaid Compliant Annuity and/or an outright gift may also be the right solution.
All these options require professional guidance from a Certified Medicaid Planner. To learn more about how we can help, contact our office at 480-967-8477 to schedule an appointment.
Call us for Free ALTCS Consultation!