Making the decision to consider moving to an assisted living facility can be difficult. One of these 11 signs by itself does not necessarily warrant a move, but as they add up , that is when it may be time to consider a move.
Moving to an assisted living facility before it becomes mandatory because of a fall or other illness is wiser than dealing with a move because of a health crisis.
Here are 11 signs it might be time for assisted living for your loved one that indicate the person should no longer live on their own.
Yard and House Not Kept Up and Clean
Although signs of unclean yards and houses can be common scenarios, it might be a sign of an underlying cognitive issue in our aging parents. For instance, uncleaned spills might signify that our parents have a physical impairment that limits their ability to do simple housecleaning activities.
Additionally, keep an eye out for dust and cobwebs, bathroom mold, and other issues showing up inside the house. If the home was always clean and kept neat in the past, pay attention to such changes. The inability to tidy up some spaces in the home, like the living room, while maintaining bathrooms clean and sanitized, might mean that housekeeping help is needed or an assisted living facility might be considered.
The yards might begin to have trash and become overgrown. These are signs of a loved one not able to notice an unkempt yard and may be due to cognitive issues like dementia. It would be best to keep an eye on these conditions and monitor changes.
Peter Lichtenberg, PhD, Director of the Institute of Gerontology and Merrill Palmer Skillman Institute, suggests that signs like these are clear signs of dementia and could be a clue that your loved one is no longer safe at home and needs some assisted living help.
They are Depressed and Have Changes in Their Moods
Depression and low mood symptoms are mental health conditions that will lead to sorrow and loss of hope. Low mood is an emotional state characterized by sadness, anxiety, low self-esteem, tiredness, and frustration. If our loved ones start to have frequent feelings of sadness or emptiness, they lose sleep and pleasure in their everyday activities, and then there is a problem. Depression can affect both mental health as well as physical health. It can lead to contemplations of suicide, and care should be taken to ensure that doesn't happen.
Opting for assisted living will allow professionals to attend to the condition and aid recovery.
Issues of Hygiene
Hygiene is one factor that is important in the daily lives of our loved ones, while poor hygiene harms their lives. For instance, when our loved ones start wearing unclean clothes, have dirt under their fingernails, and display stained teeth, there could be illnesses as well. It might be difficult to help regain the cleanliness and maintain it without help in an assisted living facility or group care home.
Diminishing strength and balance might also lead to poor hygiene in our seniors, requiring attention before causing skin infections and other worse conditions.
Poor hygiene is a strong sign that a loved one is unable to maintain cleanliness and will require long-term care assistance in an assisted living facility or nursing home.
Loss of Mobility
Per the National Institute in Aging, "Older adults who lose their mobility are less likely to remain living at home; have higher rates of disease, disability, hospitalization, and death; and have poorer quality of life."
The loss of mobility is important to look out for with aging relatives since they tend to develop symptoms of dementia, a condition that makes it harder to control their bodies.
Make sure that such symptoms are detected early and mitigate the possibility of a loss of mobility. Aging individuals tend to recover slowly from injuries like broken arms and legs that may lead to immobility for longer periods. If your loved ones have developed signs of being unable to perform duties that require movements effectively and properly, then there is a problem, and proper measures are needed. Assisted living facilities and group homes offer expert services that can reduce loss of mobility.
Memory and Cognitive Decline
Memory loss is not uncommon as we age. It is essential to monitor the progression of cognitive decline and notice signs of memory loss before it advances to diseases like Alzheimer's.
A sign of memory loss is when your loved one experiences confusion as to where they are, in places that they knew in the past, and misplaces things and retraces steps to find the lost items.
Your loved one may begin to have poor judgment, be unable to manage a budget, lose track of the date or the season, or have difficulty holding a conversation, remembering words, misplacing things, and being unable to retrace steps to find lost items.
Constant Pain
Although pain is a common health condition in our seniors, they will need maintenance to ease their constant pain. According to a senior health post, constant pain is somewhat hard to define, but is typically thought of as pain that persists beyond the expected healing time. Whenever you notice a lack of activity and frequent falling in a senior's daily life, there could be a possible problem and subsequent pain. There is a need to diagnose the problem and pain that our loved ones are having, and an assisted living home would be the best solution in this case where professionals can help reduce the pain.
Care providers in an assisted living facility can monitor pain and manage it, increasing the quality of life for those needing care that is not available in the home.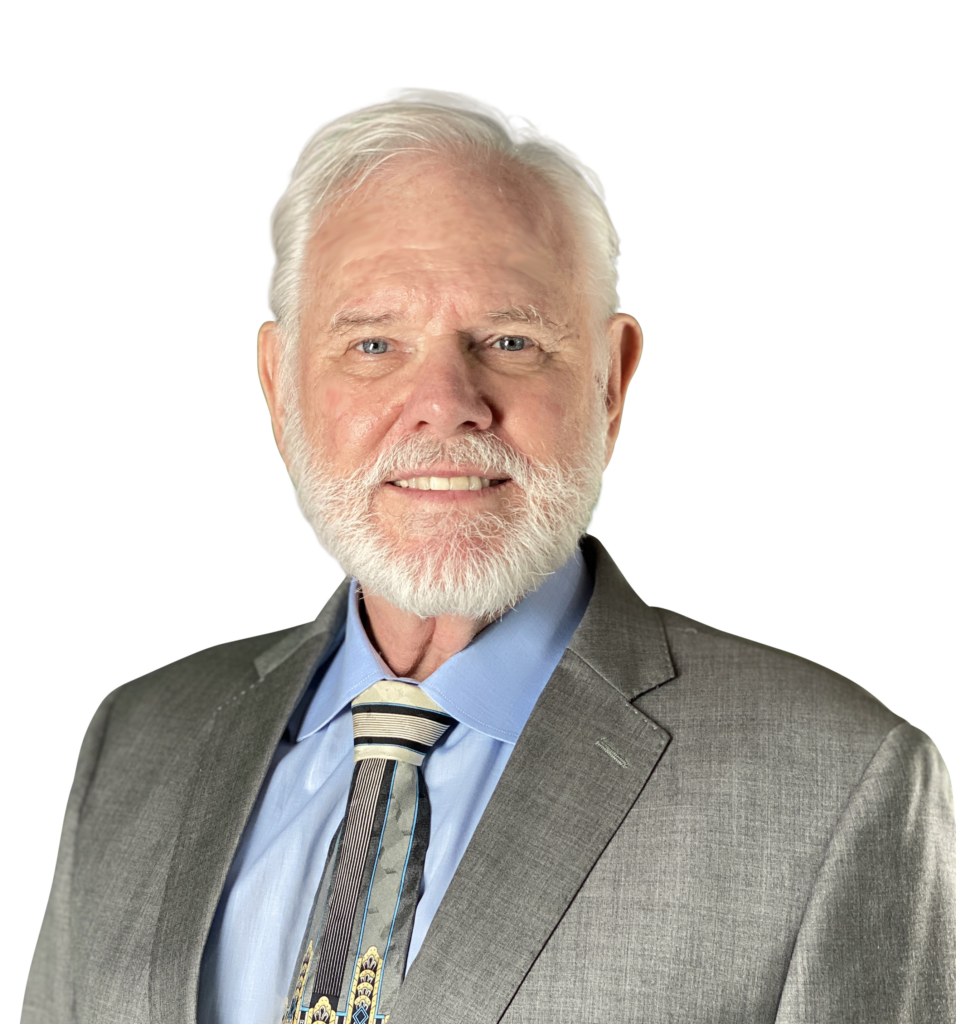 Steve Dabbs is a Certified Medicaid Planner with over 35 years' experience. He has helped many people to get qualified for Medicaid Eligibility Benefits in their State like Arizona or other.
Meeting Medicaid Requirements is a challenging task. A lot of applicants find their applications getting denied for approval due to minor errors, so seeking professional help is something you should definitely consider!
Applying for Medicaid is a very complicated process but Steve Dabbs can help you to get qualified for Medicaid Program in your State through his Professional Value-Added Services which will save your Money and Time.
Call Steve Dabbs for Free Medicaid Consultation!
Driving a Car
It is common today to see seniors driving on the roads. However, there is a point when they start to have problems with mobility, reaction time, and vision.
Vision is one of the contributors to difficulties in driving which becomes a risky activity when vision and mobility are a problem. Difficulties in driving aren't confined to mobility; there may be issues with forgetting to fasten safety belts, not paying attention to traffic lights and road signs, and behavior such as driving within the lanes.
Remembering where they are going or where they are also contributing to driving challenges.
As our loved ones age, you may need to make some hard decisions to take away their ability to drive. With the help of the state motor vehicle division, you and their doctors may have to make that decision.
Moldy Items in the Refrigerator
Check the contents and expiration dates of items in your loved ones' refrigerators.
Due to memory and cognitive issues, moldy items in the refrigerator could be a sign they may not be able to live on their own. When these signs start to show, additional attention and care are highly recommended.
Aging experts advise that the lack of fresh foods and fruits and a shift to canned food rather than self-preparation is a sign that self-care is becoming a challenge.
As our loved ones age, moldy items may be a sign that it may be time to explore assisted living as an alternative to living alone.
Unopened Mail or Mail Left in the Mailbox
Even though the internet has taken on much of the role of the Post Office, letters and other mail are still a basic form of communication and a key to daily living.
Finding mail left in the mailbox or large amounts of unopened mail could be a sign that your aging parents and loved ones are forgetting to open up their mail and even pay essential bills like water and electric bills, which might indicate a case of memory loss.
We all forget to check our mail from time to time, but persistent cases of unopened mail will force you to help sort the correspondence and ensure bills are settled on time.
If these signs persist, try resolving the problem with your loved ones, but still recognize that it is a sign that assisted living services may be required.
A Shift in Internet Activities and Habits
Today's technology advancements are wonderful. The internet has put information in our hands that has never been available before.
You should be vigilant to notice changes in the use of the internet and establish solutions for the changes. Those who are active on the internet may begin to fall into dangerous situations with social networking, such as falling prey to financial scams.
Check their social media accounts and read their conversations to help them avoid being lured into scams that could rob them of tens of thousands of dollars.
Lisa Gwyther, MSW, LCSW, an Associate Professor at the Department of Psychiatry and Behavioral Sciences, explains that in most cases, people with some cognitive disorders may not be able to differentiate between friends and foes while interacting on social media platforms. When such cognitive issues start to affect elders, they begin to lose the memory of certain common understandings. Some who use the internet to shop online might begin to fall into traps that could lead to loss of finances, so monitoring is important.
Family Caregiver Stress
As the cost of assisted living rises, more and more families are deciding to act as caregivers. This may be due to trying to keep a promise to a loved one to keep them in their home and never put them in a nursing home or it may be because of a lack of finances available for long-term care.
In the beginning, it may work out; a family member may be able to handle the task of caring for a loved one. However, as loved ones age, they become less active and are unable to perform more and more activities.
The family caregivers start to have a more significant load of activities like helping with bathing and hygiene, and feeding.
This can lead to chronic stress for the caregivers and will lead to a wide range of problems that will affect the daily operations that the caregiver should perform.
This stress can lead to caregiver fatigue. Knowing the signs of caregiver stress and knowing when to stop and move to assisted living is vitally important.
I have discussed all 11 signs it might be time for Assisted Living in detail.
As far as the financial aspect of the caregiver stress equation, ALTCS is a payor source. In the beginning, ALTCS will pay a family member, even a spouse, to be a caregiver. Having ALTCS pay a family caregiver is an important step in the process. Once your loved one is approved for ALTCS, they can move to an ALTCS-approved assisted living community or ALTCS-certified group care home and not have to requalify for ALTCS benefits.
Contact a Certified Medicaid Planner for Free Consultation!
Some more signs other than above 11 signs it might be time for Assisted Living
Denying or Hiding Problems
Seniors may hide their problems for fear of embarrassment and maybe fear of losing their independence.
They start by denying issues and situations that affect them, like falls and physical pain or misuse of pain medication due to potential overdoses.
Stability should be carefully monitored. According to the Center for Disease Control (CDC), falls are the number one cause of death among adults over age 65.
Getting Lost in Familiar Surroundings
When your loved one or friend begins to ask where they are when they're in a familiar place, that is evidence of a severe cognitive problem.
This can lead to being lost in their neighbourhood in our 115-degree temperatures and possibly death.
Getting lost is a sign that the memory of your loved one is impaired, and they may need to move to a safe and secure environment, like an assisted living facility or group care home or a memory care facility, before a serious incident occurs.
Talk with the physician and discuss the steps you should take. Consider having the condition diagnosed by a neurologist.
Multiple Hospitalizations in a Short Period of Time
Multiple hospitalizations, trips to the emergency room, or visits from the local fire department within a short period may signify that your loved one should not be living on their own.
Falls are a common reason for trips to the emergency room for people age 65 and above. Falls are also the number one cause of death for those over age 65.
If your loved one is in this situation, it is time to start a dialog with your loved one and their doctor. A doctor can help by recommending they not return home from the hospital and must be released to a safe and secure environment.
Feeling Lonely and Vulnerable
Chronic loneliness is a serious health risk. Stephanie Cacioppo, Ph.D., Assistant Professor of Psychiatry and Behavioral Neuroscience at the University of Chicago, is also director of the university's National Institute on Aging-supported Brain Dynamics Laboratory. She states, "The misery and suffering caused by chronic loneliness are very real and warrant attention. As a social species, we are accountable to help our lonely children, parents, neighbours, and even strangers, in the same way we would treat ourselves. Treating loneliness is our collective responsibility."
The worst part of living in a home without other people is the feeling of being neglected and alone with no immediate contact with family and friends. That situation greatly affects loved ones psychologically and might cause high blood pressure, a weakened immune system, depression, or even death.
In other cases, our loved ones might have some underlying health conditions that could land them in the hospital. I am explaining all signs other than 11 signs it might be time for assisted living.
Here is where an assisted living community or residential care home helps. Your loved ones or friends will be around people, meet new friends, and have planned activities to help them interact with others. (See Checklist for finding an Assisted Living Facility.)
Behavioral Changes – Combative or Defensive
Behavior changes may make it hard for us to deal with our loved ones, especially when they begin to become defensive and dispute things in an aggressive manner.
Changes in behavior are due to medical conditions related to aging or medication issues causing our loved ones to act out angrily and get defensive which leads to frustration. When our loved ones start to change to some uncontrollably aggressive behaviors, it is a sign that we need to seek an assisted living expert (Behavior & Personality Changes).
Not Taking Medication or Taking Too Much
Not taking medication as prescribed has severe consequences for seniors and everyone around them.
For instance, your senior mom or dad avoids medications because they don't believe in them or are scared because the medication reminds them that they are not 100% well. Others assume that they need not continue taking medicine if they start to feel better.
In order to avoid a worst-case scenario with medication, they may need to have medication management which will help ensure that our loved ones do not overdose or underdose.
Medication misuse is a clear sign that your loved one needs to have the services of assisted living facilities.
Many Incidences of Recent Falls
Falling might be caused by medical conditions or because of normal changes that come about with age.
For instance, the elderly might start to lose hearing and eyesight as their age advances. These conditions make them more likely to fall. Severe hearing loss can also lead to a condition called vertigo, which can cause someone to lose their balance easily, causing falls due to an unstable gait.
Falling frequently is frightening to both the seniors and their family members who love them.
The need to have them protected and safe often comes suddenly, and the need to have a facility with fall prevention and reduction programs is of great importance. Falls can be indications of poor health, a decline in the body's function, and morbidity-related issues.
Frequent falling requires expert management and close monitoring.
Assisted living facilities provide rapid fall response as well as help in preventing falls through medication management and proper nutrition (see Falls in the Elderly).
Proper Diet, Eating and Weight Loss
Whenever our loved ones develop issues with their eating habits, they might start to lose weight. Everyone needs to stay fit, eat well, and be healthy at all ages.
Changes in eating habits and loss of weight in our loved ones are issues to worry about and might signal a serious health complication that requires expert intervention.
In the case where our loved ones have no illness and still cannot maintain good eating habits and are constantly losing weight, assisted living is highly recommended. These experts help in tracking factors that lead to the issues and professionally offer relevant aid. In most cases, healthy meals will help improve eating habits and control weight loss.
Declining Health
Declining health is a combination of several factors that involve changes in mood and living standards, loss of healthy lives, and stressful situations. You should monitor the day-to-day living of the loved one to recognize changes in appetite, bad hygiene, level of neatness, and mobility, among other factors.
Activities of Daily Living – ADLs
Number 21 more or less sums up is the most obvious of signs that your loved one may need to be in an assisted living facility.
Activities of daily living are the tasks that individuals perform in their everyday lives. In healthcare, this involves bathing, dressing, eating, toileting, getting into or out of a chair or bed, and general mobility. You must be keen to notice such changes and help in situations where the elders are incapable.
Dementia may progress to a point where a caregiver or the family takes over all the ADLS.
If your loved one is struggling with their activities of daily living, it might be time to consider assisted living services.
What is Assisted Living, and what is the difference between a Nursing Home and an Assisted Living Facility or Community?
Assisted living is a form of housing for people with medical and other personal care issues. This form of living offers settings for the inhabitants that are similar to living in their homes to assist them in their daily living. Mainly, assisted living communities offer schedules that are meant to ensure that their residents have outings, nutritious meals, and friendly interactions.
Some residents of assisted living homes may have memory disorders like Alzheimer's, requiring help with simple tasks.
On the other hand, a nursing home is a facility meant for care for the disabled or the elderly needing a high level of care. These nursing homes are commonly referred to as skilled nursing facilities.
The two types of facilities possess distinct differences in how they operate and the type of services offered. For instance, assisted living homes are designed for the residents to enjoy home-like experiences and live in their own spaces with facilities like kitchenettes and bathrooms. Nursing homes have hospital-like environments with small rooms that don't have kitchenettes or living rooms. Again, assisted living communities offer services related to activities of daily living like mobility, medication management, and housekeeping, while nursing homes offer services for more complex health complications .
What are the types of Assisted Living?
Assisted living services and facilities vary in terms of the condition of the persons, their age, and their military veteran status. There are different types of assisted living facilities as discussed below:
Assisted Living 55+ (seniors)
This is the most common form of assisted living that offers services to seniors who need assistance in their daily living. These facilities help the seniors with daily tasks which they are not able to perform independently. This form of assisted living has employees who are trained to help with the personal care issues of the residents. However, complex physical disabilities may require an advanced option, such as a nursing home facility.
Assisted Living for Non-Seniors
This brings out the fact that not only the elder generation needs assisted living facilities. This type of assisted living is meant to help younger people who need support in completing their daily tasks. This accommodates those with mental health conditions, substance abuse addiction, and people living with physical injuries.
Disability Assisted Living Facilities
As the name suggests, these are assisted living home facilities for those living with disabilities who require support and close attention in their daily living. Disability assisted living facilities provide specialized care to persons with developmental disabilities and other incapacities that make it hard for them to go about daily activities. These facilities offer educational facilities and training meant to improve certain skills for the disabled inhabitants. Since most of the incapacities are permanent, these facilities ensure that the inhabitants socialize and live as normally as they can.
Assisted Living for Veterans
This type of assisted living serves a large number of American military veterans who need special care due to their disabilities, illnesses, or age. For instance, assisted living facilities for veterans might involve both private and state-run facilities. Apart from the assisted living homes, there is the Aid and Attendance benefit offered to veterans to boost them financially for help with long-term health care.
What is Independent Living in an Assisted Living Facility, and could that be an option?
Independent living facilities are centers that focus on providing the social needs of the residents who may be able to live independently without too much support. They offer assistance with daily activities while allowing the persons involved to live an independent life. Assisted living facilities may either support those who need assistance with activities of daily living (ADLs) or allow some life as independently as possible. In comparison, independent living is mainly based on preference, while assisted living is more involved due to the range of extensive services offered. Independent living is a better option for persons without chronic conditions and is relatively cheaper compared to assisted living. In addition, independent living reduces isolation and loneliness for the inhabitants by allowing family members to continue offering some simple services and assistance, contrary to assisted living services that assume all services.
What are the appropriate options for Senior Living?
Individuals may be compelled to seek the assistance of senior living facilities due to loneliness, their inability to perform their activities of daily living, or their inability to continue living safely in their homes. Most of the seniors enjoy being around other seniors and may decide to move to such facilities although they can perform their tasks and have caregivers at their homes. Some options for senior living include:
Assisted Living Residences
The most common type of senior living facility is the assisted living residence option which offers assistance to residents who have issues in their daily living activities like feeding, bathing, and general mobility. These facilities offer housing services to persons who cannot live independently due to their disabilities or underlying mental conditions. This option is suitable for older adults who are active but need help performing their tasks of daily living.
This option offers the opportunity for seniors who are at least 55 years of age to live in neighbourhoods composed only of adults in apartments, mobile houses, or condos. This is an appropriate option for active and able older adults who can perform their daily tasks since it offers an advantage for adults living together on their own. The connection that these facilities offer is amazing since most adults are comfortable living together.
Independent Living Communities
In these senior living facilities, older adults can perform their daily tasks like bathing and dressing and live independently in their units. These communities are also referred to as retirement homes or communities. In most cases, this option is appropriate for adults who don't have issues with ADLs but feel lonely at home. I suggest that this option is appropriate and a better option due to the independence, freedom, and the home-like nature of the communities. It offers physical independence and encourages a communal living style for older adults who live in separate units that have utilities like kitchenettes and baths.
Continuing Care Retirement Communities
These facilities offer senior living facilities in residences on large campuses, and residents might choose independent living, assisted living, or nursing home services. Andrews J. says that these communities offer anything that older adults need at that age, from independent living services and assisted living to nursing care services. These facilities will offer long-term services for their inhabitants that will include shifting the inhabitants from one service to the other depending on their needs as they age while in the facility. This service is relatively expensive since it is a long-term engagement (Read What to Know About Continuing Care Retirement Communities).
These facilities are quite different from the facilities above since they offer additional services of nurses and health professionals that attend to the seniors around the clock. These homes offer assisted living services as well as medical care services to older adults. Nursing homes may offer services to adults based on certain health conditions for a short period as the older adult stabilizes. Nurses and professional health workers are always around the inhabitants in their rooms to offer personalized Medicare attention.
Why use only a Certified Senior Referral and Placement Agent?
A Certified Senior Referral and Placement Agent helps to locate appropriate assisted living residential homes and communities.
Finding an appropriate senior living service provider for our loved ones can be daunting. It is time-consuming and stressful trying to determine if a selected facility is an appropriate place.
The search for a senior living facility is challenging, and certified placement agents are the best approach to assist you in making a decision. The main reason why you should only use a certified senior placement agent is that they have credentials and relative knowledge regarding issues that seniors face and offer quality services governed by ethics.
Conclusion
Keep a close eye on your senior loved ones. Be aware of changes in activity and behaviours.
Find a Certified Senior Referral and Placement Agent early in the process, long before there is a crisis; this will make the process of transitioning to assisted living much easier.
Thank you for reading my article about 11 signs it might be time for assisted living.
Contact a Certified Medicaid Planner for Free Consultation!
Steve Dabbs is a Certified Medicaid Planner™, a VA Accredited Claims, accredited by the Dept. of Veterans Affairs, and an Accredited Investment Fiduciary®. He helps people to apply and qualify for ALTCS Arizona Long-Term Care and VA Aid and Attendance Benefits.
Applying for ALTCS or VA Aid and Attendance benefits can be complicated, but Steve Dabbs can save your Time and Money by reducing delays and claims denials.
He is a Fiduciary, so as a Fiduciary, he must do what is in the best interest of his Clients.